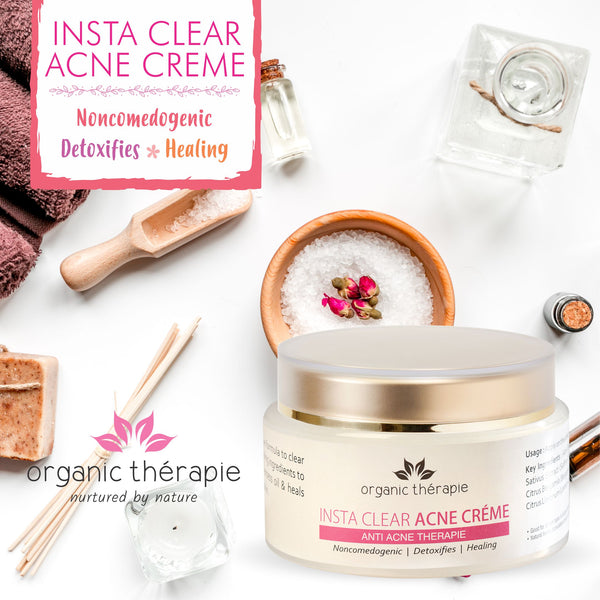 Insta Clear Acne Crème • Non-Comedogenic • Detoxifies • Heals
Organic Therapie Insta Clear Acne Crème
• Non-Comedogenic • Detoxifies • Heals
Product Highlights:
• Gives You Acne-Free, Smooth Skin
• Helps Clear Acne Scars
• Removes Excess Oil & Heals Bacterial Infections
• Blessed with Natural Healing Herbs to Soothe Redness, Itchiness & Irritation
Product Details:
This soothing oil-free cream is an extremely effective formula to clear acne & fade acne scars. It is blessed with natural healing ingredients to soothe redness, itchiness & irritation. It takes off excess oil & heals bacterial infections to give you acne-free, smooth skin.
For best results, also use, 'Organic Therapie Insta Clear Acne Mask'.
Active Ingredients:
Saffron Extract, Aloe Barbadensis Extract, Melaleuca Alternifolia, Citrus Bergamia, Cupressus Limonum, Vitamin C, Mentha Piperita.
How To Use:
Apply on affected areas. Leave it overnight & wash off in the morning.